Featured on Green Wedding Shoes | Watercolor Inspired Photoshoot
As seen on Green Wedding Shoes, this "art gallery inspired" styled shoot was so much fun to do!
With the help of some of my favorite vendors, we created an elegant, modern, and yet playful theme.
I was always inspired by so many art pieces around me especially the paintings,
so I started clipping bits of ideas together.
Then I created a story about a girl and boy who fall in love at an art exhibit…
Vince is an art history professor and Olivia is a painter.
Maybe it was destiny's unmistakable setup that they first met at an art exhibit.
Both inspired by the abstract expressionist painter, Jackson Pollock,
they frequented galleries or museums on weekends for the past two years they dated.
Now for their wedding, they wished to re-create their passionate moments and their undying love for art + painting.
The shoot was inspired by lots of gorgeous watercolors (in the paper details + cake)
and Jackson Pollock (in the backdrop + macaroons).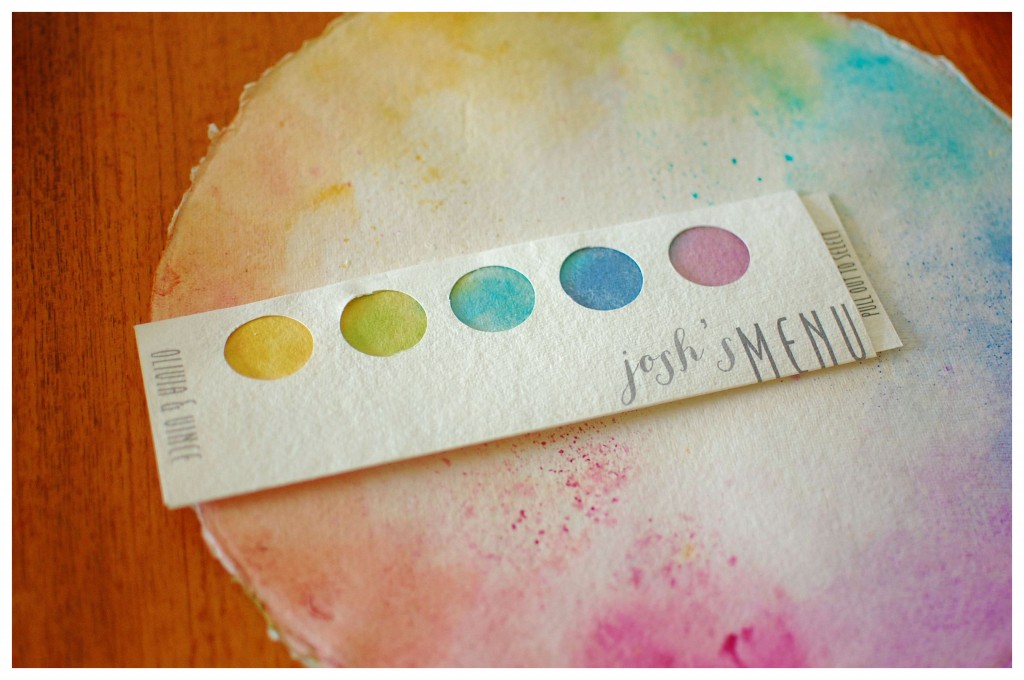 how pretty is this palette inspired dinner menu & color wheel charger!…from Treespace Studio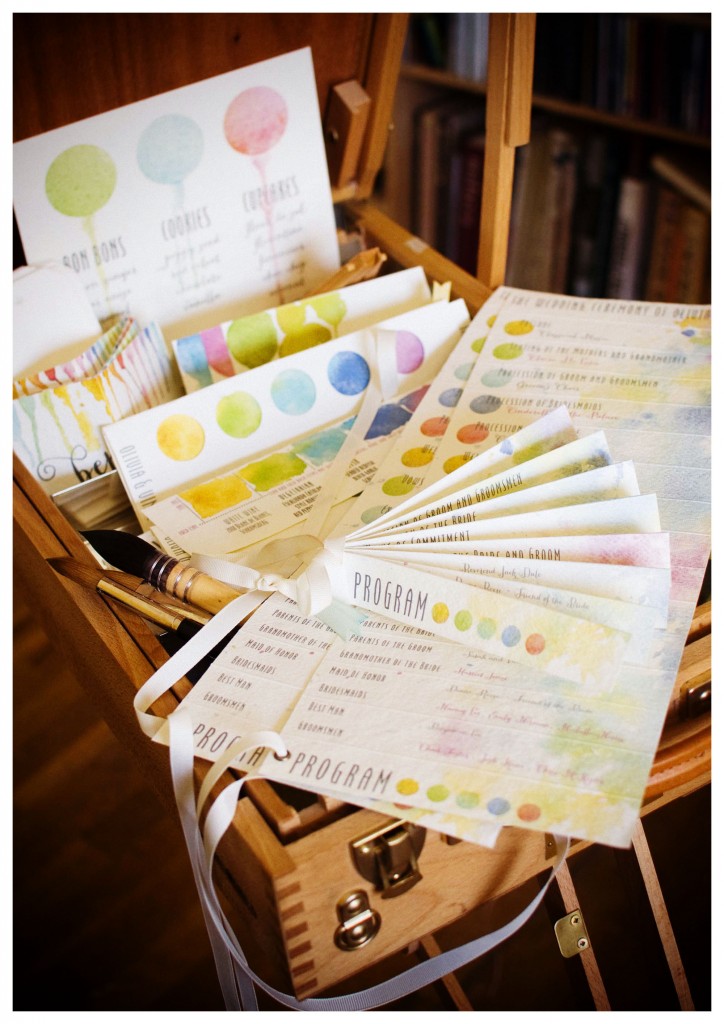 water color magic…
I have to give thanks to the many incredible vendors that contributed their time and talents to this shoot.
Without them, this project wouldn't have been possible.
Amazing photographer Scott worked so hard to capture beautiful details,
creative mastermind duo - Christina & Zaid went above and beyond with florals & props,
and Amy from Treespace Studio made it all so perfect with  gorgeous stationery – her creative touches blew me away.
SLS hotel provided a perfect backdrop and Designer 8 furniture was so elegant and unique.
Oh and the incredible cake & desserts! Melody from Sweet and Saucy exceeded everyone's expectation.
No comments yet.
6799
No trackbacks yet.